Growing Business
Per Process/Product
Under $10k
Our process, and our products, are always predominantly visual. While there is often accompanying research and written analysis, the primary objective is to be able to communicate ideas visually.
Get Started »
Gov't / Business RFPs
Fixed Contracts
$10k, $25k, $75k+ Projects
We design products for print and for digital display. Unless specifally requested otherwise, our products are delivered in a format that is suitable for web and mobile consumption as well as print.
Get Started »
Consultant Support
Design On Demand
Per Product, Process or Per Diem
All of our products can be further developed into interactives (online/mobile presentations you can click to navigate through) or full web applications to manage ideas, process, performance and decision making.
Get Started »
Below are some of the ways our design and consulting services have been applied in the public and private sector.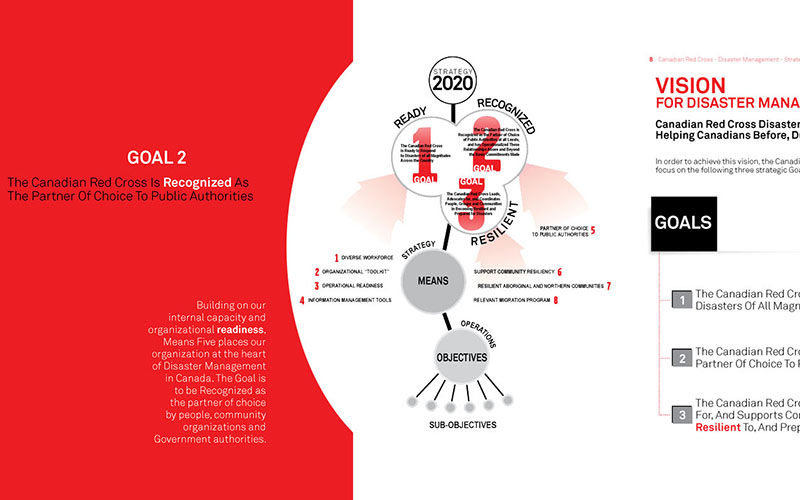 Strategic Planning
Developing a collective set of priorities and action items that help leadership and management teams make better decisions faster and their teams work smarter.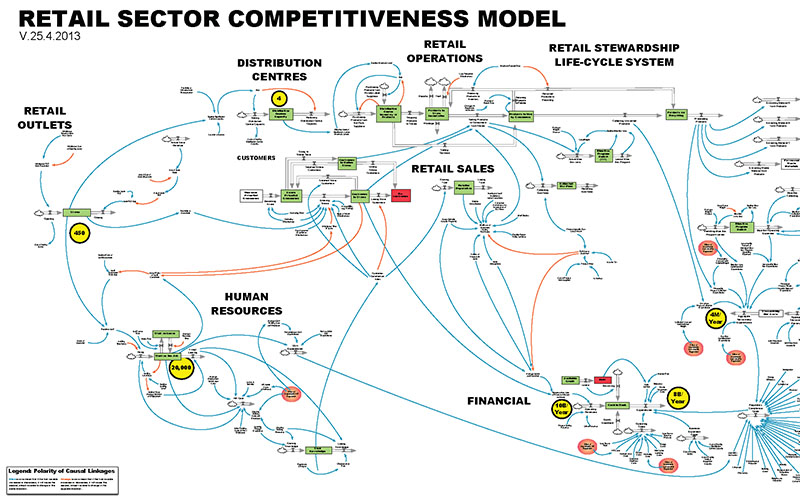 System Dynamics
Models defining a system you are trying to influence, helps make decisions on where and how you should attempt to change the behavior of the system.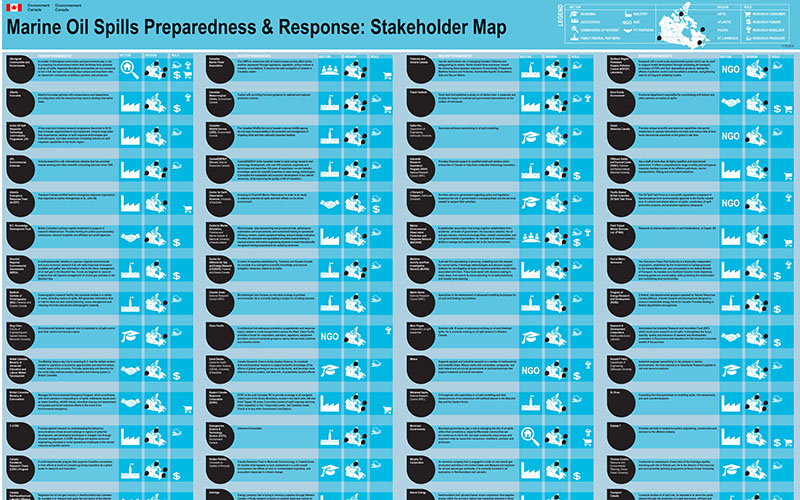 Stakeholder Communications
Communicating with the right stakeholders in the most productive way makes the difference in successfful implementation and ongoing sustainability of a plan.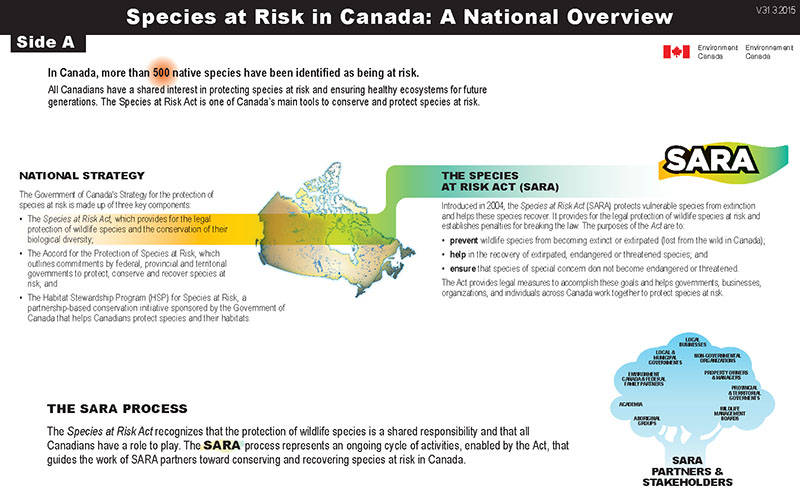 Policy Development and Analysis
Policy analysis and advice that is specific and appropriate to the needs of federal and provincial government programs and regulatory agencies, private businesses, international governmental organizations and non-governmental organizations.
Public Policy Research
Gathering, compiling, analyzing and reporting on data from a broad range of sources and on a wide variety of subjects in a clear, concise and compelling manner on complex issues such as Canada's Health Care System.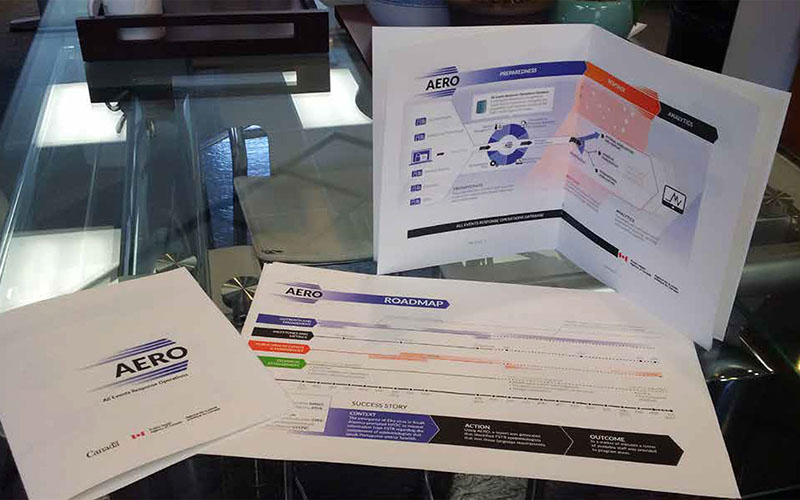 Communication Materials
Presentations, DECKS, training tools on a broad set of management subjects such as Quality or Knowledge Management, as well as targeted sessions for particular subjects and legislation.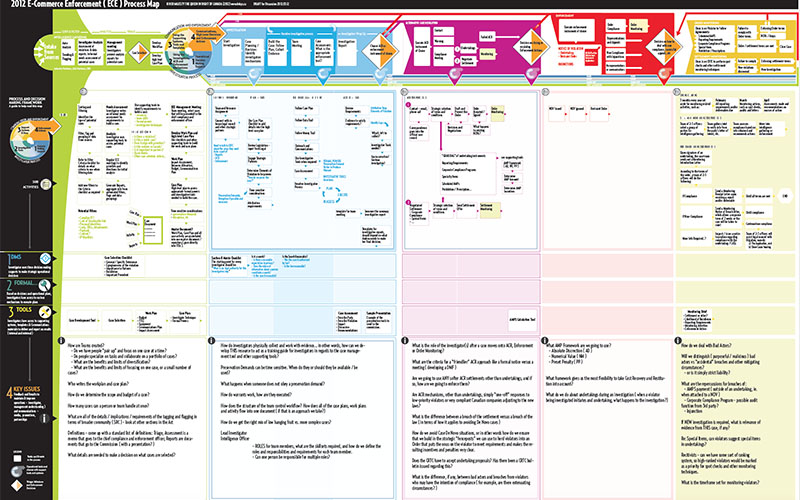 Compliance and Enforcement
We have been working on regulatory projects for decades, helping design standardized approaches to compliance and enforcement for several Canadian regulatory regimes.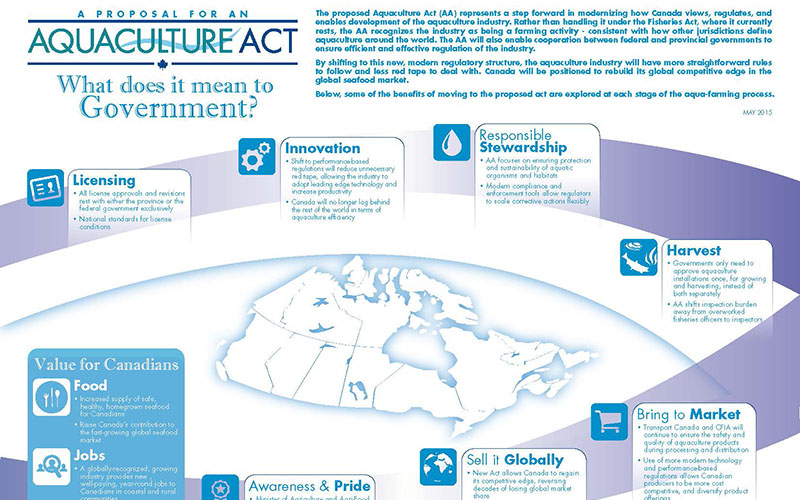 Legislative Implementation Planning
Facilitated planning sessions and create visual products and management tools tailored for large implementation teams, management teams, and senior management briefings.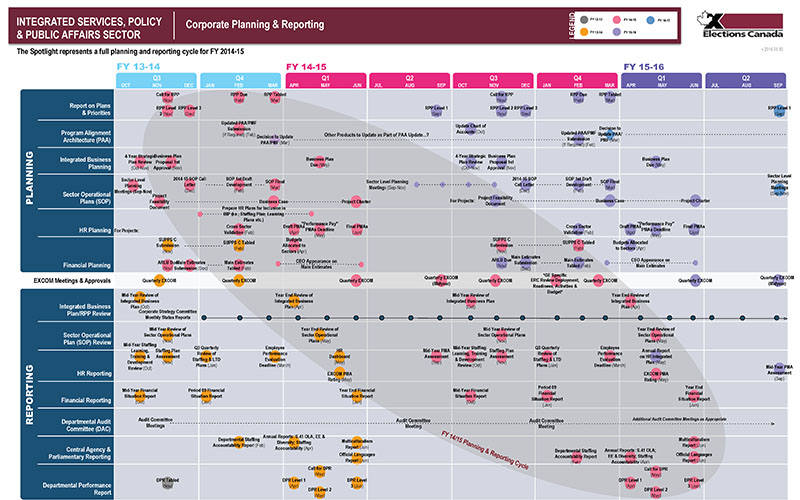 Corporate Planning and Reporting
Corporate planning and reporting tools to clarify responsibilities, deliverables and timelines for your team. This cycle is typically bookended by the Report on Plans and Priorities and the Departmental Performance Report.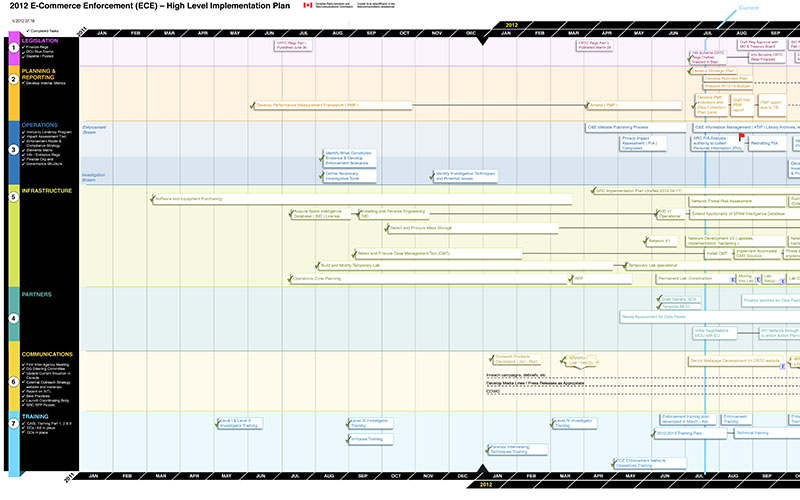 Project Planning
High level and detailed project plans, templates and tools for reporting, briefing materials for senior management, focus your team on project dependencies, risks and scheduling considerations.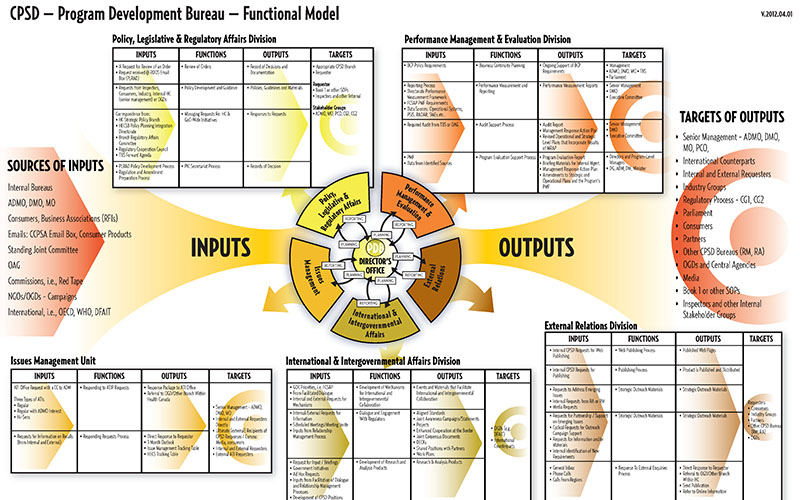 Logic Modelling
We facilitate the development of program logic models using our unique collaborative systems-based approach to modeling usinv visual and systems thinking techniques to map out program inputs, activities, outputs and outcomes.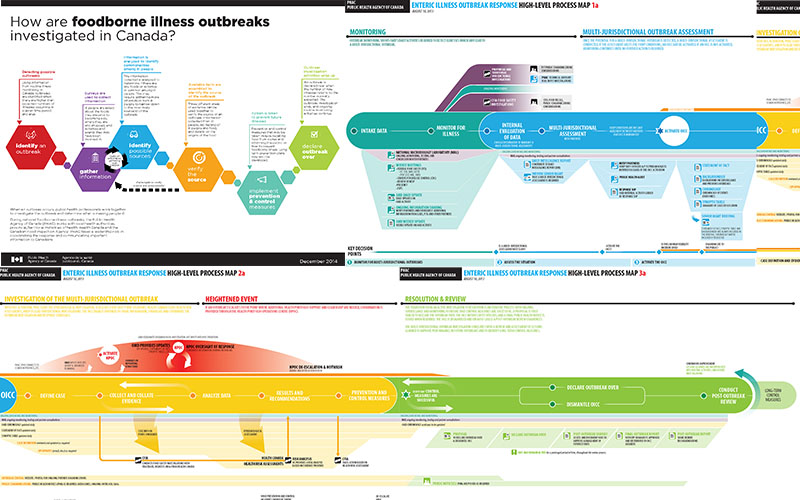 Process Mapping
We have extensive experience in mapping and analyzing business processes in a variety of contexts: Legislative and Regulatory Process Maps, Business Process Maps, Diagnostic Process Maps.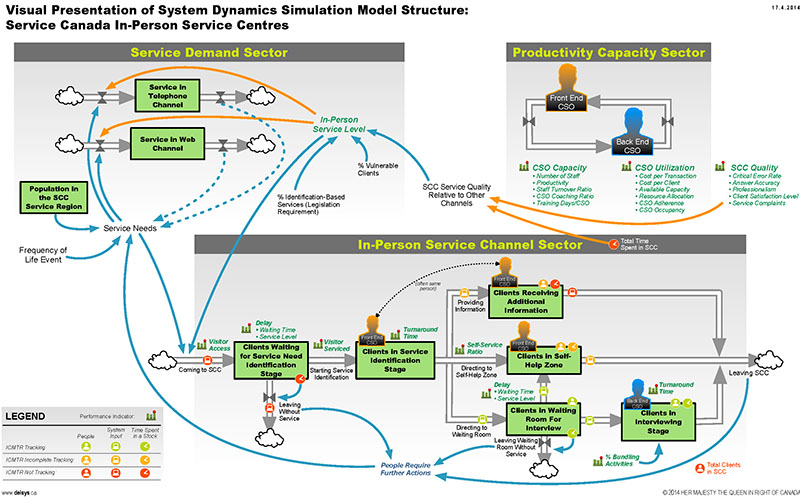 Business Simulation Modelling
We are one of the only firms in Canada staffed by trained System Dynamicists who use Systems Thinking as well as the rigorous process and skills needed to build quantitative System Dynamics simulations.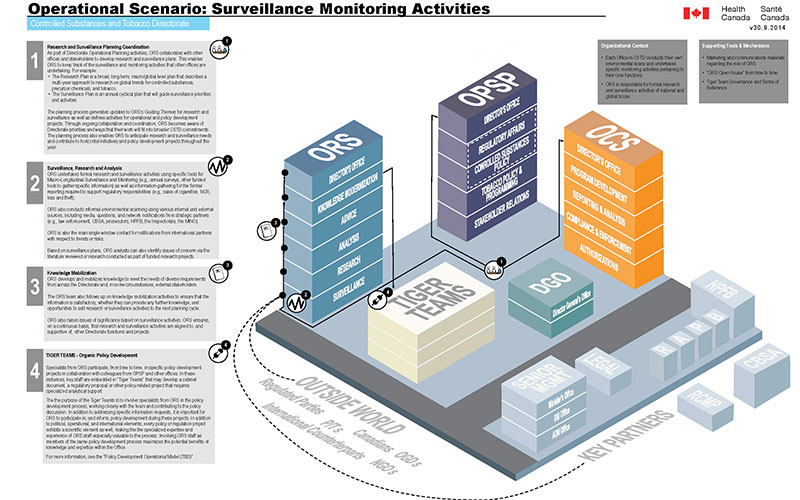 Program Delivery
We push your team to generate fresh perspectives using collaborative approach and visual processes to tackle new requirements in an innovative way, and communicate them with impact.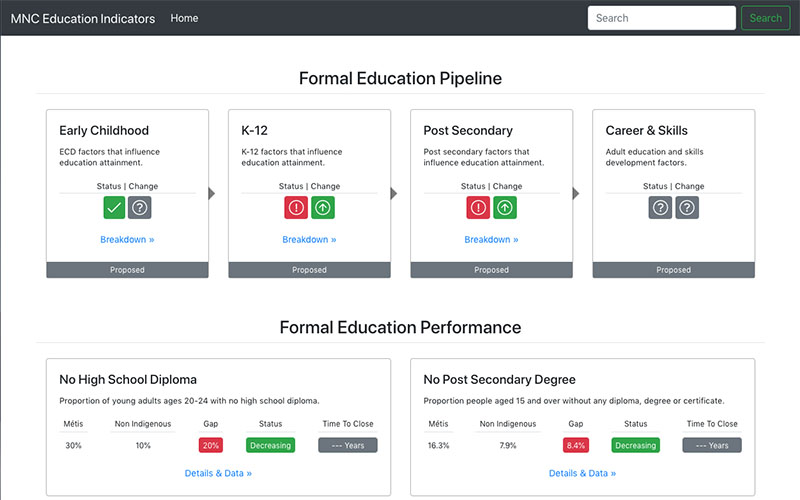 Performance Management
Adapt to changing business environments using data-driven indicators from new or existing data sources in visual, high-impact tools that help you make better decisions, faster.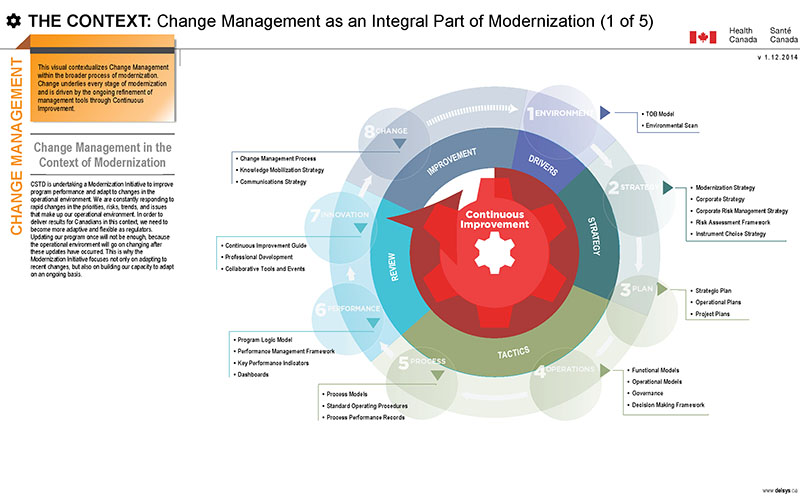 Workforce Re-Alignment
Become proactive and flexible with a clearer understanding of your strategic resources and operational requirements to enhance organizational resilience in changing business conditions.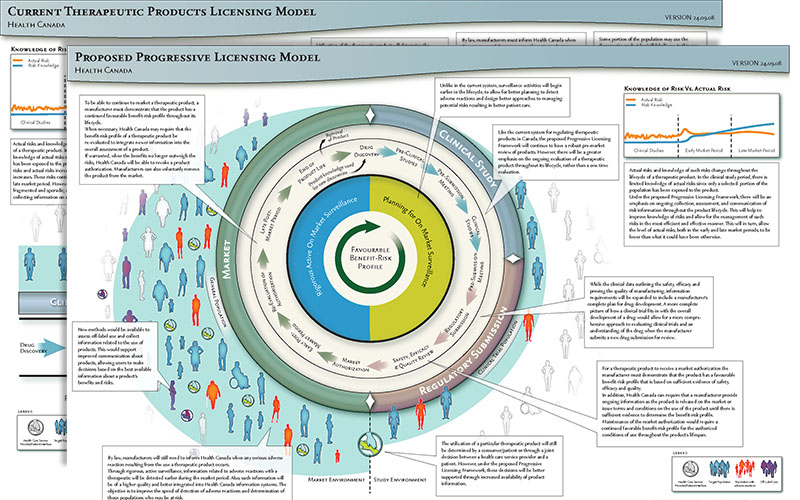 Program Restructuring
Navigating through uncertain economic conditions can be a challenge. Gain a distinct advantage for your organization by communicating the value of your program while finding ways to do more with less.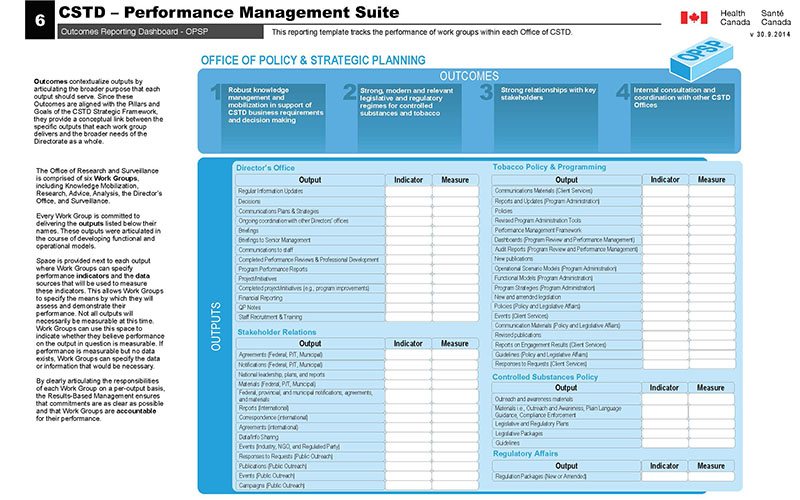 Program Administration
A comprehensive suite of tools that integrates strategic planning, operational knowledge management, performance management and sustainability to measure and control Quality throughout the organization.
Testimonials
We do follow up "after action reviews" with our clients to measure and improve our performance. Below are the results of a short survey conducted by the PHAC after a design project with us: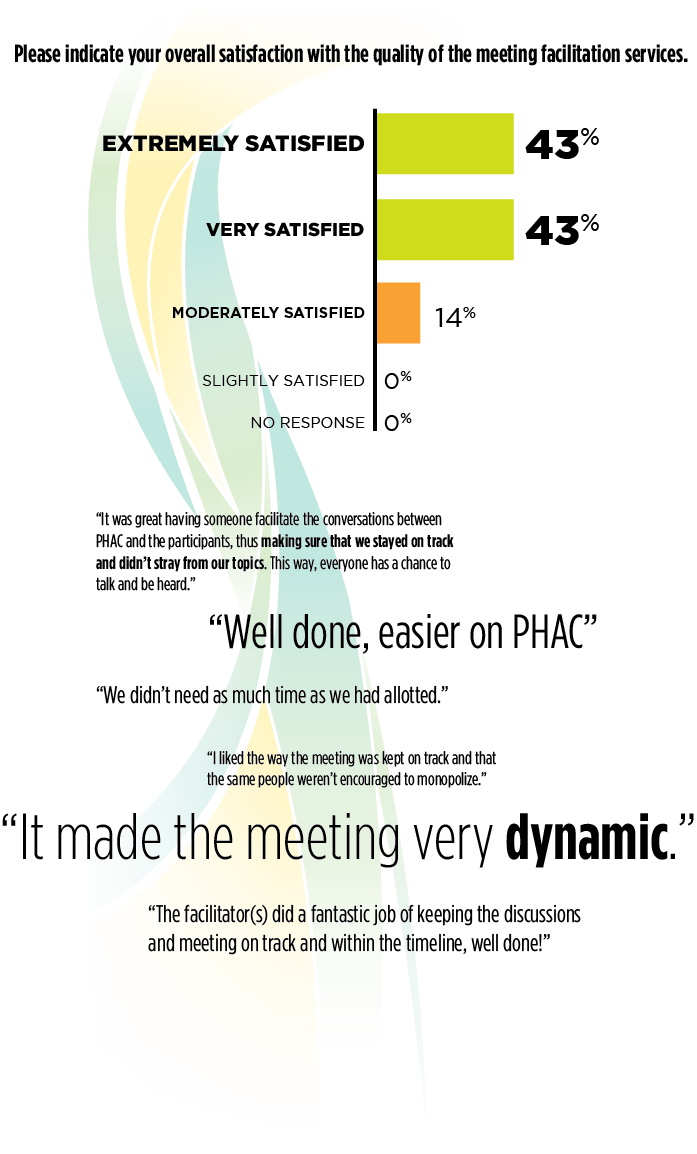 Need to Design & Communicate
A Coherent Business ________ ?
Tell us a bit about what you're working.
We'll follow up with some ideas of how we could help.